Cheater Cheater DVD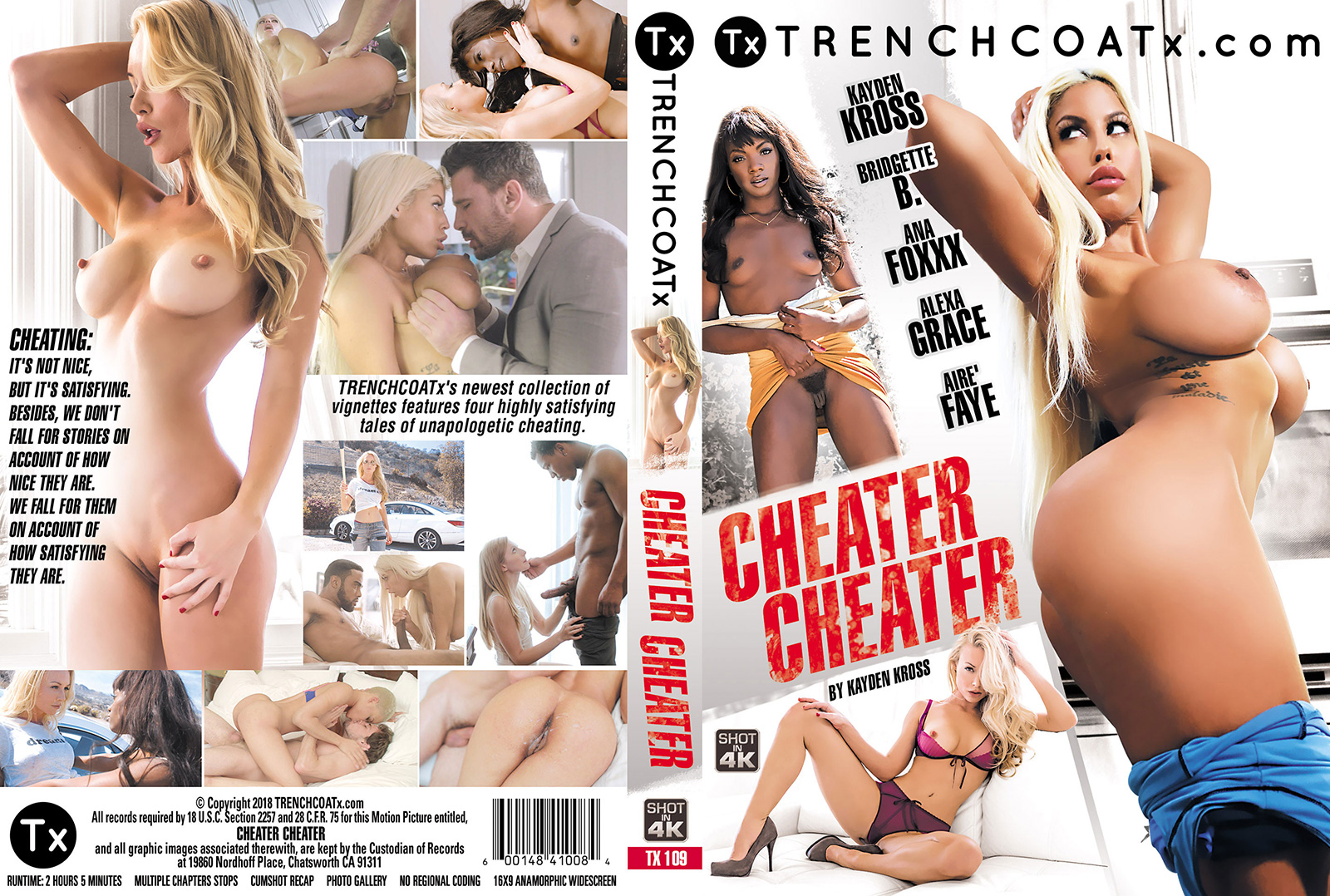 TrenchcoatX presents Cheater Cheater
Release date
: April 23, 2018
Featuring
:
Bridgette B
,
Ana Foxxx
,
Kayden Kross
,
Alexa Grace
,
Aire Faye
Runtime
: 2 Hrs 5 mins
TRENCHCOATx's newest collection of vignettes features four highly satisfying tales of unapologetic cheating.
Cheating: It's not nice, but it's satisfying. Besides, we don't fall for stories on account of how nice they are. We fall for them on account of how satisfying they are.
A car pulls up at Ana's house uninvited. One of Ana's guests looks out the window. "Does she have a bat," he asks. The girl with the bat has questions of her own. She squares off with Ana. "You talkin' to Johnny?" Ana stands up and straightens her dress coolly. "What if I am?"
Bridgette B. finishes Stallion off nicely before they both fall asleep. Hours pass before Bridgette wakes up in a panic. Racing against the clock, she thinks she just might have beat her husband home, until he walks up behind her without a sound. Calmly, he asks, "Where have you been?"
Aire is a new hire as a wealthy family's assistant. Each morning she arrives with coffee in hand and helps them begin their day, and each morning she grows more curious about the husband, Mr. Nixon. Eventually, the morning comes when Mrs. Nixon is not there.
Alexa and Ricky have nurtured a mutual crush in the office for years, but Ricky is married. The day comes when both are out of town on a business trip. Alexa becomes determined to seduce him on their last day there, and sits down alone with him under the guise of work. The two awkwardly sidestep the issue of their attraction, but once he removes his wedding ring, she picks up the aggression.

Cheater Cheater DVD Release: 2018-04-23 | Views: 2 549
Free Sex WebCams